Der gøres klar til hønsenes ankomst. De skal have frisk vand og der rigges et fint vandanlæg til.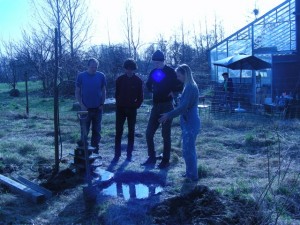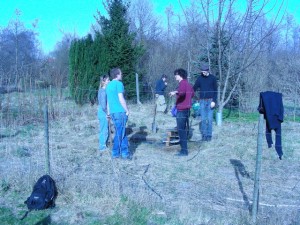 Endnu et højbed står klar og kartoffelmarken har fået komposteret hønse- og hestegødning.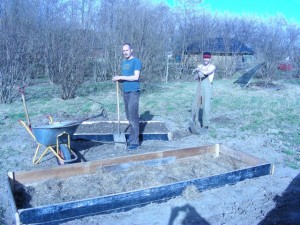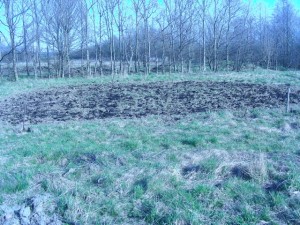 Hønsene har lært sit nye hjem at kende og træder før første gang ud i det fri og bydes velkommen af os allesammen. De er smukke, søde og tamme.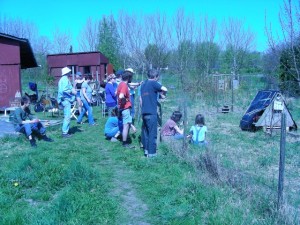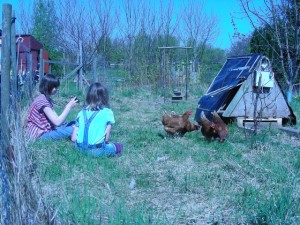 Og så har de allerede lagt æg!!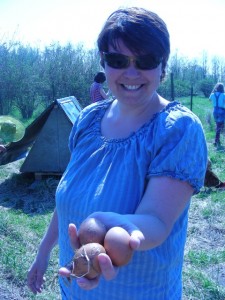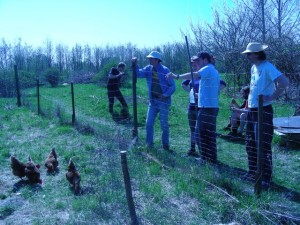 Digging the chicks!
Er en af dem Gertrud?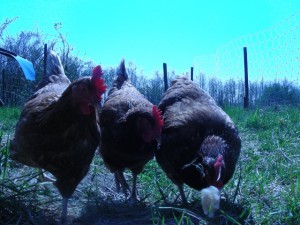 Der sættes og sås; kartofler, løg og gulerødder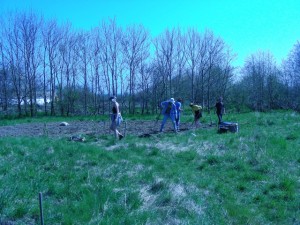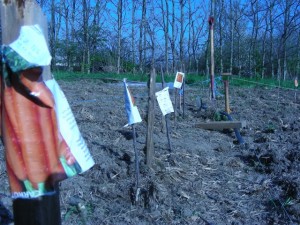 Cristina og Halid med permabiernes kommende hjem. Rikke og Charlotte i frokostkrogen.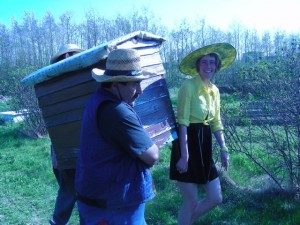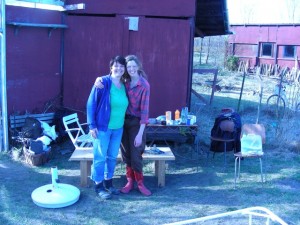 Der plukkes skvalderkål til salaten i aften.